Some folks think I lead a pretty interesting life. And although I manage to have my share of fun, nothing I have done is nearly as cool as something my buddy Sam has done recently. One of his hobbies is scuba diving, and every time I catch up with him he regales me with tales of all of his travels. Nothing, however, compares to his most recent adventures he shared with me--he hooked up with
San Diego Shark Diving
and took a five-day Great White Shark Dive to Mexico. I was so impressed with the pictures that I've decided to post some of them here on the website.
According to Sammy, all of these fish are between 12-16 feet.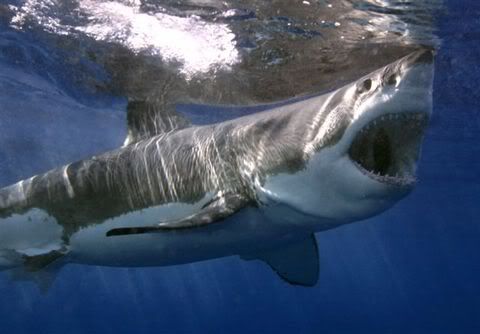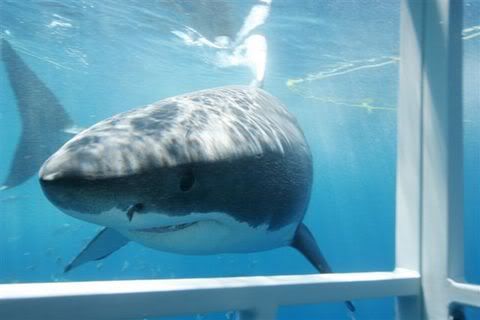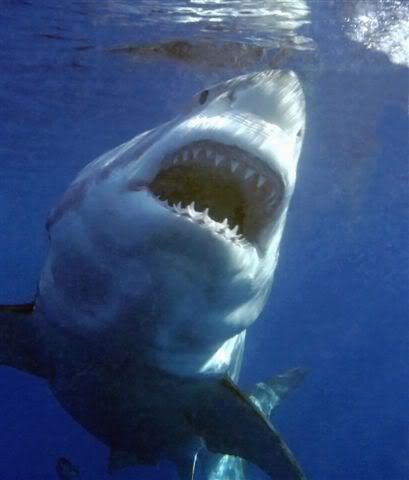 You go in the cage, cage goes in the water...shark's in the water...our shark...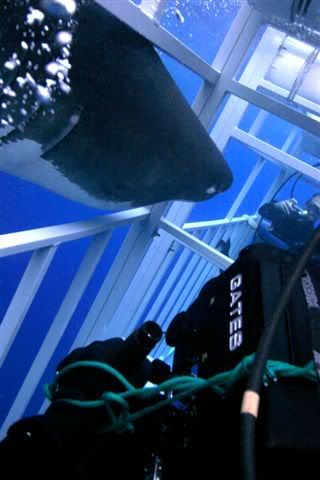 And here I thought my spot at the top of the food chain was secure...
Mikey