This here is a picture of me and Lara. We blew off class on Monday afternoon and went to the Sahara for a few drinks. The bartender was kind enough to snap a picture for us.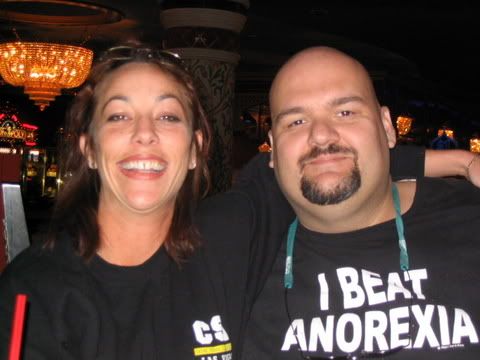 And no, I didn't win the Mustang at the Palms. So I'm still pimpin' around town in the Ghetto Sled.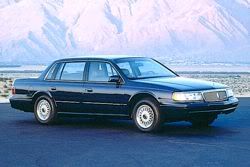 Only mine has 10 years of nicks and dings in it, along with a passenger-side window that's slightly off-track and a free-form antenna that hangs down low over the rear wheel-well. Like Jules told the Wolf...
Other than that, the car is tip-top!
Yep, a fine piece of American craftsmanship.
Also, the answer to the trivia question is...
The day BEFORE and the day AFTER the MLB All-Star Game
. Why it took ESPN so long to figure that out and hold the ESPYs then is anyone's guess.
Mikey